城山食堂一本杉店

Shiroyama Shokudo Ipponsugi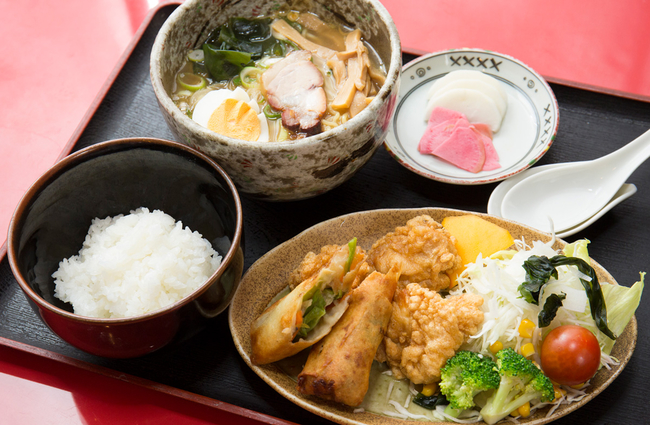 All our dishes have reduced salt, and have no artificial seasonings.
Those that know us know that we have a collection of Japanese woodblock prints on display. We have collected many that have a connection to Niigata Prefecture. (If you don't tell us you are coming in advance, you may not be able to see them.)
We have been pleasing our customers for the last 48 years, and are still preparing our dishes in the same way.
As well as producing delicious food, our hobby has been collecting woodblock prints over the last 30 years and displaying them around our restaurant. We have a large collection of woodblock prints and pictures related to Niigata Prefecture and are in the process of organizing them.
There are customers that travel great distances to see our collection of prints.
Plenty of great deals to be had here.
Several dishes and some beer and you will be completely content!
Address
988-4 Muikamachi, Minami Uonuma
Telephone Number
025-772-3616
Business Hours
10:00 - 14:00
16:00 - 20:00
Closed on
Wednesdays
Accepted Credit Cards
-
Suggested Menu
唐揚げ定食 ラーメン付き


Fried Chicken Meal with Ramen

900yen


Tax inc.

エビチリ定食 ラーメン付き


Chilli Prawn Meal with Ramen

900yen


Tax inc.

チャーハン・ギョーザ定食 ラーメン付き


Fried Rice & Dumpling Meal with Ramen

900yen


Tax inc.

日替わりランチ(平日のみ)


Lunch of the Day (Weekdays only)

特製しゅうまい


Special Steamed Dumplings
MAP