六日町は越後湯沢から車でも電車でも約2、30分ほどのところにある温泉街です。
米どころ、酒どころの六日町には美味しいお料理を提供するお店が沢山あるのが自慢です!その土地の風土・人・料理に触れられる醍醐味がお店にはありますよね。素敵な"旅酒"をおたのしみください♪
Muikamachi is an onsen town that is about 20 minutes by road or rail from Echigo-Yuzawa. In 2017 Muikamachi Onsen celebrates the 60 year anniversary of its opening.
Ski and snowboard season is a popular time to visit, but people also come for the fields of spectacular dogtooth violets in spring, or the great hiking in the beautiful nature of the region in summer and autumn.
Come to experience all of the four seasons here in Muikamachi!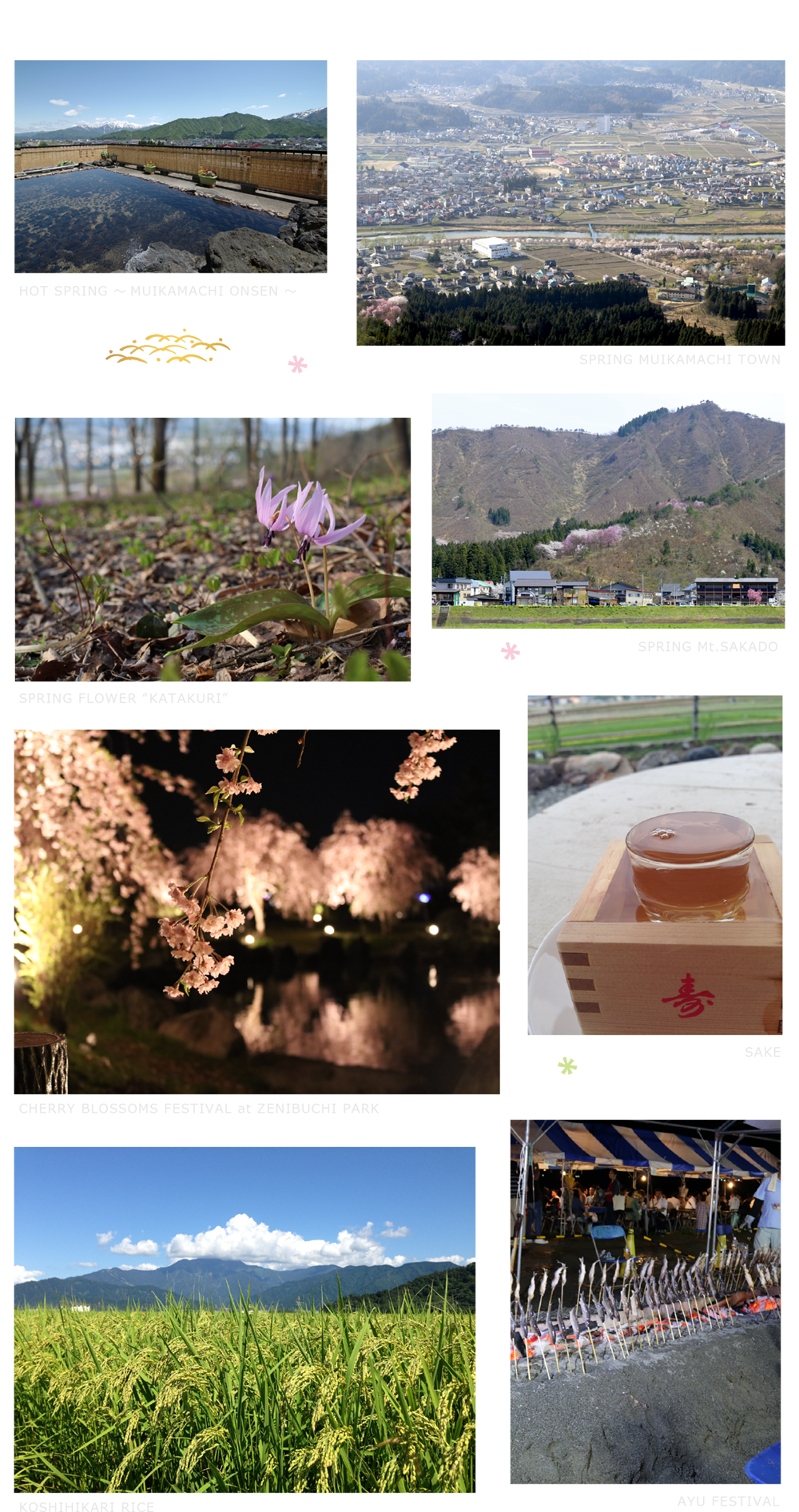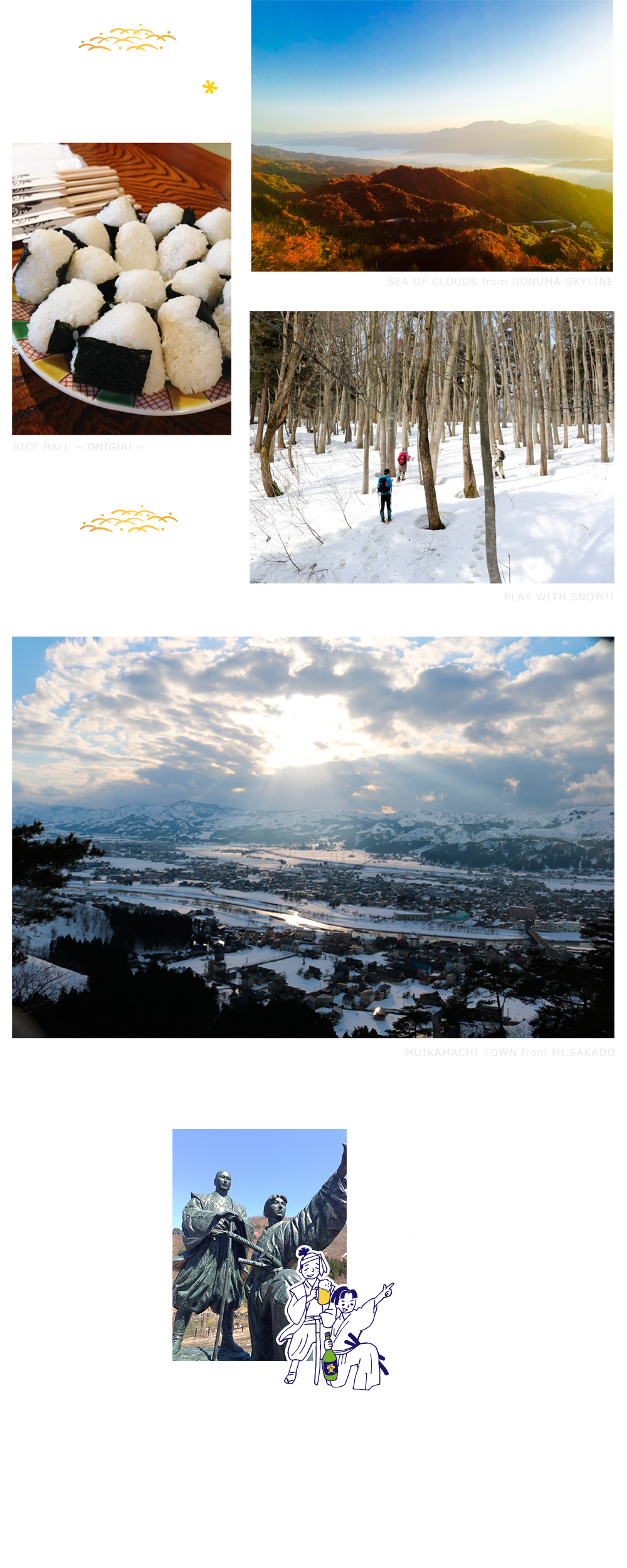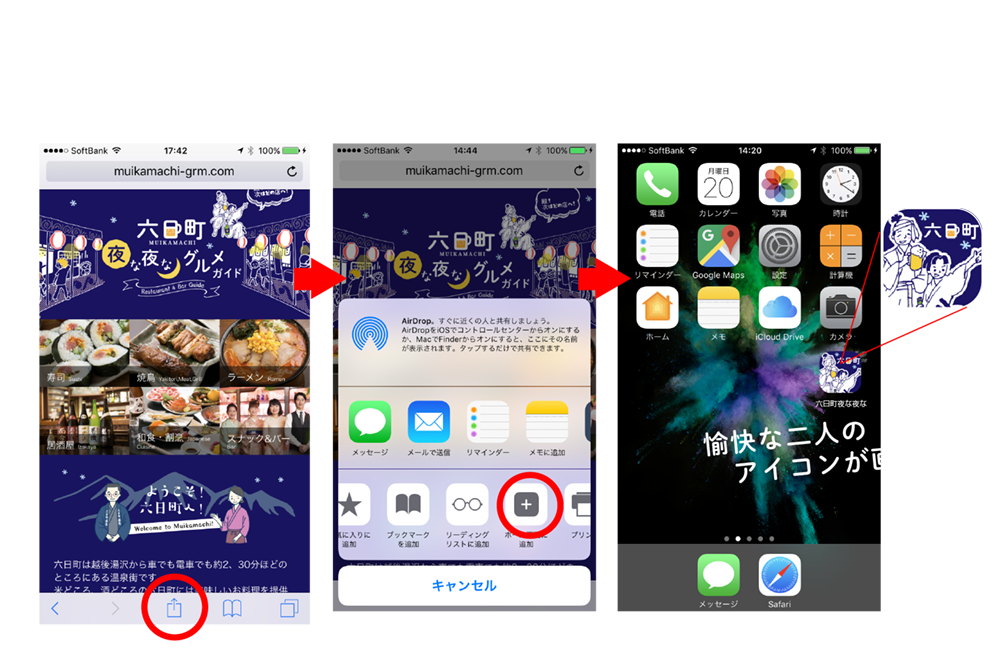 A drinking tour, a glass about town, a bar crawl...
If you are travelling, is there any quicker way of getting to know the character of a place, soaking up the atmosphere, and meeting the locals than going to a drinking establishment?

Locally brewed sakes, Koshihikari rice grown in Minami Uonuma that is famous across the whole of Japan, fresh local ingredients, restaurants that serve up cuisine special to this region, colorful characters in the kitchen...
This might sound like we are blowing our own trumpet, but Muikamachi has lots of really tasty, high quality restaurants, and we are proud of this.